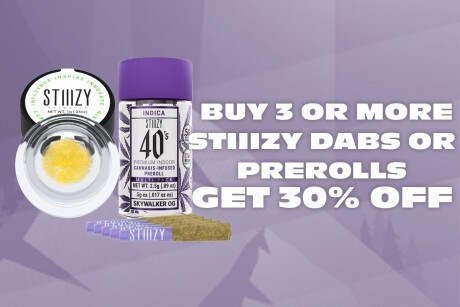 Get 30% Off STIIIZY Dabs and Prerolls When You Buy 3 or More!
*Stacks with CannaCash redemption. While supplies last.  When 3 total are added to your bag the discount will apply!

Deal will be automatically applied in your shopping cart.
Deals cannot be combined with Promo Codes or Credits.
Will get 30% discount on Product CollectionStiiizy Dabs and Prerolls