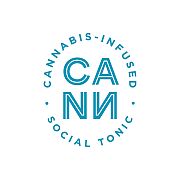 CANN
0.00 ★
Cannabis Infused Social Tonic
High There, We're CANN. Light THC and CBD for a blended buzz.

Crafted in California, Cann is a cannabis-infused social tonic that prioritizes both effects and delicious taste. They use all-natural ingredients to create a light, refreshing social buzz you'll feel right away. Only 30-35 calories per can.
Ingredients: Lightly carbonated water, not from concentrate citrus juice, natural herb flavors, a touch of agave, and pure cannabis extract.